Gardhen bilance continues to improving the communication and marketing tools with a renovated website.
The menu "Company" includes the Company profile and the Media communication of the company through a wall with News and Events other than the Corporate Video. Advise about the cooming soon exhibitions are available.
The menu "Production" divides the range of products for the different business line showing photos of the products and with an easy link to download the latest version of the brochure.
The menu "Configurator" is a showcase of the accessories that can be installed on the chairs, so that is very intuitive the understanding of the concept.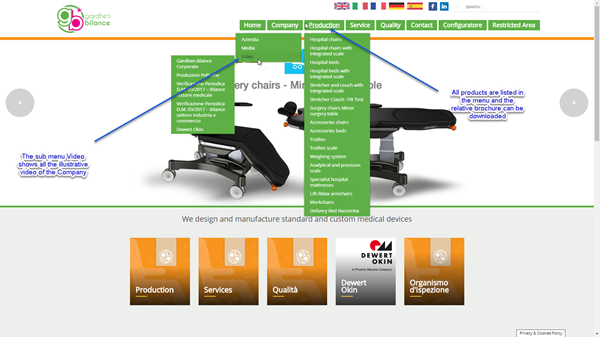 Any comments and suggestions are welcomed, so please share with us your comments.